Helen Meyrowitz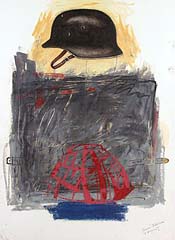 German "Stahlhelm"

Ms. Meyrowitz has been critically acclaimed in the New York Times on the occasion of her many exhibitions in the Greater New York area. She is represented in or is the author and featured artist in many other publications, including Poets and Artist Collaboration and Combinations, C.W. Post College, Greenvale, N.Y., 2000, Book of Fools, Stinehour Press, Featured Artist of the Permanent Collection, Islip Art Museum, Islip, N.Y., Still/Alive Contemporary Still Life, Rockford College, Rockford, IL., 1995, Horizon Magazine, April 1978, Xanadu, 5th Issue, 1978, Art in the World, 2nd Ed., 1975, Point of View, 19 Women Artists, Portland, ME, Museum of Art, Portland, ME, 1974, and National Drawing Association, Fairfield University, Fairfield, CT, 1973.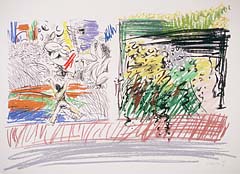 Landscape/Tumbler #26

Ms. Meyrowitz, a longtime resident of Long Island, NY, is now living in the Greater Boston area.