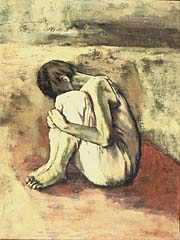 Child

Among Polonsky's many awards include the Louis Comfort Tiffany Grant for Painting, First Prize in The Boston Arts Festival, First Prize for Painting by The Silvermine Guild, and the Designated "Copley Master" by the Copley Society of Boston. He has received extensive biographical mention, including Who's Who in America, Who's Who in American Art, Who's Who in the World, and in the International Dictionary of Biography.

Mr. Polonsky has been the subject of much critical review, in Art Digest, Art in America, Art News, Arts Magazine, La Revue des Arts et de la Vie in Paris, Life Magazine (international edition), The New Yorker, The New York Times, Time Magazine, and The Archives of American Art of the Smithsonian Institution, Washington, D.C. He also has been featured, recently, on the television program, Greater Boston Arts, on WGBH-TV, and in the September 2002 edition of Newton Magazine.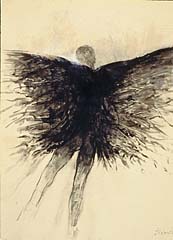 Mythical Flight

Arthur Polonsky was Associate Professor at Boston University, College of Fine Arts, from 1965-1990, and is now Professor Emeritus there. From 1954 to 1965, he was Assistant Professor at Brandeis University in the Fine Arts Department. From 1950 to 1960, he taught at the Boston Museum School in the Painting Department. He was a Teaching Assistant to Ben Shahn, at the Boston Museum School Summer Session in Tanglewood in 1947.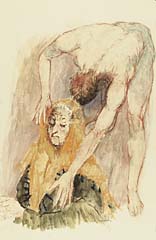 Memory

Mr. Polonsky has had a close connection with the Newton Symphony Orchestra, having created three original works for the NSO's unique program, Art for Music. His work was featured on the NSO season brochures of 1981, 1983, and 1994. One of these, the limited edition signed lithograph, The Flute Player, 1983, is offered now as a hand-colored lithograph.